Once again I have the tremendous honour of contributing to the prestigious 'Album Of The Month' category here on Cedric's blog. You may recall from my post of May last year, I chose to discuss 'Fives Leaves Left', Nick Drake's debut album, which was my 'gateway drug' to what can in the broadest sense be defined as 'pop' music. If that album was the 'gateway drug' then I suppose the one I am about to discuss today represents a slightly stronger intoxicant and a further step for me towards appreciating a wider variety of music. John Martyn was a friend and early supporter of Drake and his music, as well as a fellow recording artist on the Island label. It was through this connection with Drake that I discovered Martyn and his music and came to appreciate this album. So without much further ado, on with the review.
The year Martyn came to record this astonishing album was 1973. Following a period in which he had released successive albums with then wife Beverley Martyn, his last album had been a solo effort. That album, 'Bless the Weather', had also marked the beginning of his collaboration with legendary upright bass player Danny Thompson. Thompson would move on to play a pivotal role in the album under discussion today.
"If John Martyn had been the only person I had ever done music with, it would have satisfied all of my musical ambition" – Danny Thompson
High praise indeed from Thompson (who recorded and performed with the likes of Roy Orbison, Pentangle, Nick Drake, Richard Thompson, the list goes on…), and it reflects the immensely fruitful musical relationship the two must have had. This close connection can be heard throughout this album, and it was through such a strong, intuitive relationship that some truly inspired music was created. We already glimpse this in the opening title track, where Thompson's bass is simply sumptuous and fits perfectly with Martyn's cool, somewhat slurred, but deeply-felt vocals and his percussive acoustic guitar playing.  Notice Thompson's mesmerising use of glissandi in this song and throughout the album. Also featured on this song are Tristan Fey on vibes and Tony Coe on Saxophone who weaves in and out, providing a jazz-like feel to the track.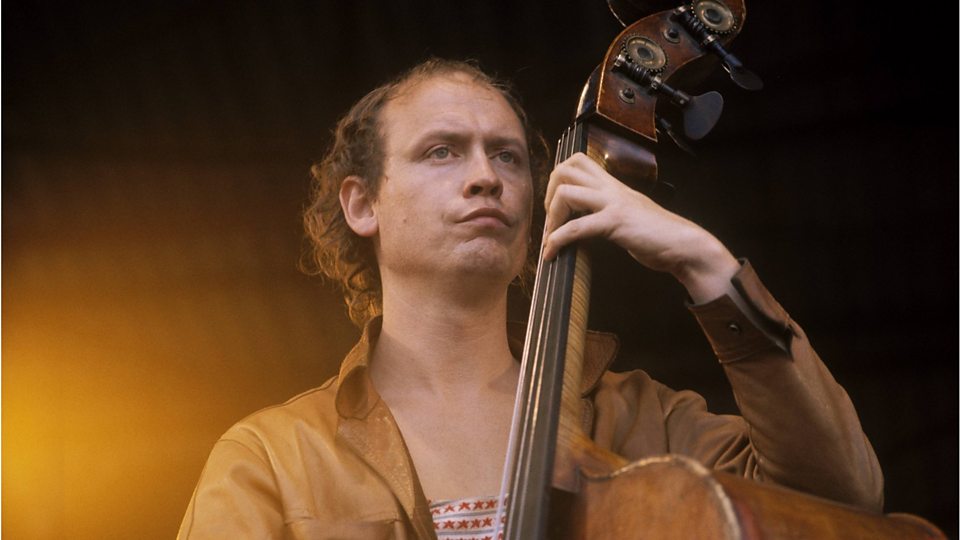 Danny Thompson
'Solid Air' was written by Martyn about his friend Drake and the latter's struggles with depression, which the song movingly equates with the difficulties of living life through solid air. A particularly touching line occurs midway through the song in which Martyn confesses that:
I love you
And I can be your friend
I can follow you anywhere
Even through solid air
Elsewhere in the album there is some wonderfully poetic use of language. Above all in the opening track from side two, 'Go Down Easy', in which Martyn invokes his lover to:
Curl around me
Like a fern in the spring
The manner with which this track opens is superb, first we hear an improvisatory passage from Thompson on the upright bass, followed by Martyn's guitar and finally his falsetto voice, all drawing the listener in for this hypnotic number. The way Martyn vocalises certain words in the song, for example 'eeeeasy', provides for a deeply sensual feel. It is the perfect way to press the reset button musically after we had ended side one with Martyn's dark and psychedelic cover of Skip James' 'The Devil Got My Woman' (titled on the album 'I'd Rather Be That Devil'). For that track Martyn makes frequent use of reverb and echoplex. The trippy closing section is fairly astonishing and no doubt even more impactful if one chooses to make use of some of the substances Martyn was particularly fond of.
Some of the best tracks on this album are more warm and folky, such as 'May You Never'. This became a staple in Martyn's live performances, and you can hear why, it has to be one of the greatest invocations of friendship ever put to music. The track must have caught the attention of Eric Clapton who later recorded a cover of it in his 1977 album 'Showhand'. The third track on the album 'I Don't Wanna Know' starts off in a similarly simple, low-key mood, before it drops into a groove, and a fender-rhodes joins the instrumentation followed eventually by the use of multi-layered vocals. That track follows on from 'Over the Hill' which has unmistakably bluegrass feel to it. The song features Richard Thompson, of Fairport Convention fame, strumming away on mandolin. Apparently 'the hill' referred to in the song is the West Hill in Hastings which Martyn had to walk over to get to his home from the station.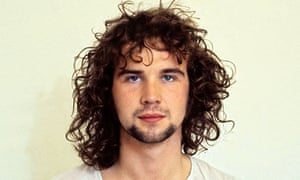 John Martyn
Cedric has improved my appreciation for the importance of track sequencing in albums, and I think Martyn does an exemplary job of this throughout the album. At times there are great contrasts, for example, the choice of following the hard-edged 'Dreams by the Sea' with the much softer 'May You Never'. Other times the tracks seem to follow on from one another with great ease, for example the manner in which 'The Man in the Station' carries on from 'May You Never'. Overall, I think this a superb album, with elements of folk, jazz, and blues combined effortlessly to create a greater whole. I am sure the somewhat rough and ready, down to earth Martyn would probably have thought I was a pretentious tw*t, but regardless I have gained such a lot of enjoyment from this record that it would have been unthinkably crass of me not to have paid tribute to it. I hope you will gain the same pleasure from this superb album as I have done.