One of the surprising things about returning to a place you once lived in is discovering just how many good things you had hitherto overlooked. Prior to my recent visit to Birmingham, I thought I had a comprehensive idea of all Brum's best establishments for the imbibing of strong liquour. As always, I hadn't reckoned on Cedric pulling something extraordinary out the bag when least expected. Upon his first mention of the Craven Arms in fairly glowing terms, I was intrigued. Not long after, a cursory google search convinced me we were in for a winner. With a single-minded resolve not unbefitting the grand old name of Jenkins, I determined the Craven should be the first building I entered upon exiting New Street station. Once I arrived, I was not disappointed.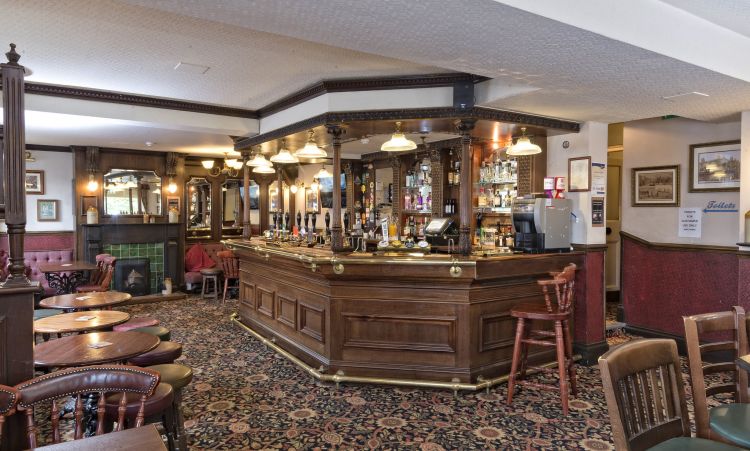 The Craven Arms is owned by Black Country Ales, a very fine brewer of ales with a number of pubs across the Midlands including the Wellington (arguably Birmingham's very best pub).  While the Craven does not quite compete with the breadth of the Wellington's cask ale selection (11 pumps to the Welly's 16), it has one chief characteristic that venerable establishment cannot hope to match: the Craven is never rammed to the rafters. Situated ever so slightly off from the city centre, behind the Mailbox and towards the Peace Gardens, the Craven Arms is a great place to enjoy a pint in relative peace. 
And let's face it 11 pumps ain't half bad. The beer is generally very good too. On my first visit I had a pint by Black Country Ales called chain ale and a pale ale by Green Duck called Revolution (but don't worry I didn't get up after drinking that last beer and start singing the "Internationale"). On my second visit I opted for a pint of pig in the wall, a nutty brown mild, once again by Black Country Ales. On each occasion I ordered a pork pie with my pint, a pub snack I was delighted to find they served at the Craven. There really is no finer comestible on this earth to be enjoyed with a pint of beer than a pork pie. 
It was splendid to once again visit this city I used to call my home and may call my home again someday. If I do move back, I know I will be spending many more a happy hour in the Craven.